I discovered Irish Cream when I had my first Mudslide. Since then, I've learned that a shot of Baileys and a shot of Kahlua over ice with milk is also mighty tasty (and easier to make). But, my purpose here is to show you that drinks aren't the only thing you can make with this tasty whiskey and cream liquor.
Irish Cream loans itself up perfectly as a dessert ingredient with its sweet and creamy taste and texture.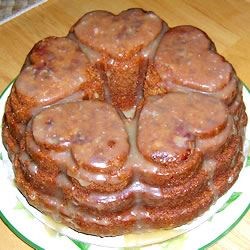 First up is this tasty and rich-looking Bundt cake. For those of us who do not own Bundt pans, I'm assuming that a regular tube pan would work because I'm sure I'm not going to go out and buy a pan just to make this cake. There are a total of 48 photos on this recipe by people who have made it. Some look fabulous. Others...well, others probably taste fabulous. You'll understand when you look through them. Regardless, this would be a great treat to take to someone's home in return for a dinner invite. (The photo is the link.)

Then there is a wonderful cheesecake dessert. I just love rich, buttery cheesecake. I can only imagine how good this would be, especially dusted with cocoa powder. So decadent. I especially like the looks of the second one!
If you're a candy freak, then these little balls of pleasure might just be up your alley. Can you imagine??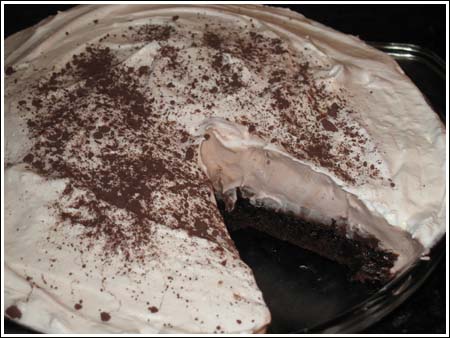 Now, even though I'm not a chocoholic, I do love French Silk Pie. I think, though, that this might just steal the thunder from that creamy cloud of loveliness.
How about some super rich dark brownies layered with a creamy Irish Cream center? (Are you drooling yet?)
The best thing about all of this is that these recipes and more are available at your fingertips on the Internet. Sure, you run into the occasional "error 404" where the site has either been shut down or hacked even though Google's indexing is still showing it, but that's really infrequent and where one used to be, plenty more are sure to follow. All you have to do is keep looking. People's creativity and willingness to show it off knows no bounds. So, you are only limited by your willingness (or the lack thereof) to look for the recipe of your dreams using the ingredient of your choosing. And, my ingredient of choice today is "Irish Cream"!!
So, take in a little Irish "luck" of your own today and surprise those around you with a luscious, rich, delectable dessert. Whether for a gift or a celebration, it will surely stand out above the rest.